Thank you to our Sponsors!
As Science Hack Day Berlin 2015 is coming closer and closer, we are getting everyday more excited, but also realize how much work, effort and help is behind it. Therefore we decided we start by thanking our our mega sponsors, who are the ones we have to thank for making it possible again to have a Science Hack Day Berlin with delicious food, great hardware, inspiring location and much more…! Here a brief description of them.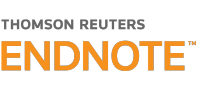 "Used by over 2 million scientists, researchers and students worldwide, EndNote is the industry's leading software for managing bibliographies and references. EndNote is committed to keeping their user community in step with the constantly evolving world of scientific research. Whether it's finding the latest science, creating bibliographies, or collaborating with colleagues, EndNote provides advanced tools for managing and creating research effectively and efficiently."
Endnote is a global sponsor of Science Hack Day, supporting hackathons all over the world. They're also offering free access to their software for our hackers! If you would like to make use of it, you'll find all the details in the welcome bag!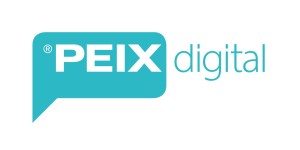 "PEIX Digital is the online branch of the Berlin-based PEIX Healthcare Communications, one of Germany's top 3 creative advertising agencies in the pharmaceutical field. Our highly motivated and interdisciplinary team has years of experience in both the online world and the health sector. We develop tailor-made solutions from digital product launch, to digital and social media campaigns, to the development and support of online patient platforms and apps that complete the circle of care between doctor, patient and product."
PEIX will also be one of our judges and is offering a great prize: a one-day strategy and marketing workshop and ongoing mentorship for the team with the "best health hack". We'll make sure to have lots of biometric sensors, and inspiring hardware that will help you hack that body of yours 😉