The SHD Berlin organizing team consists wholly of volunteers from the world's of science, design, IT, engineering, communication, and the intersections between.
Join us!
If you'd like to get involved and join the team as as volunteer organiser just get in touch! Working in this project can be a great way to get in touch with interesting people, projects, and organisations in Berlin and in the wider science hacking scene and we'd be happy to share it with you. Write us at [email protected].
Tap into our experience and expertise
Science Hack Day is a global, open, volunteer-run project with open source instructions that's all about spreading grass-roots empowerment, collaboration and interdisciplinary innovation. We love to see projects that share this ethos popping up around the country and are really happy to offer our advice and share our experience. We have many years experience in running successful participatory hacking events and a strong community
.
If you're launching a grass-roots volunteer-run project we'll be happy to help you as best we can for free. If you're organising as part of your dayjob we'd be happy to consult or discuss opportunities for collaboration. Just get in touch!
[email protected]
Current Organizers
Kaya Kise
(2019)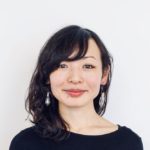 UX/UI designer with an extensive background in artisan crafts and creative education. Loves detailed and thorough observations on cultural and behavioral diversity, which led to her living in 4 countries across 3 different continents. Strives to be an empathetic intermediary between people and technology by creating seamless, efficient and memorable experiences.
Former organizers:
Sascha Held (2017)
Agustina Palermo (2017)
Thomas Heidtmann (2017)
Alessandro Volpato (2017)
Mathilda Dongala (2017)
Joram Schwartzmann (2017 – 2018)
Michaela Flaherty (2016)
Lucy Patterson (2014 – 2018)
Isam Haddad (2013 – 2015)
Claudine Chen (2013, – 2015)
Michael Meinel (2013)
Christian Rausch (2013)
Thorsten Witt (2013)
Danila Pellicani (2013)
Alessandro Contini (2013)
We are also kindly supported by the OpenTechSchool. For more information about the OpenTechSchool initiative, please visit: opentechschool.org