Science Hack Day Berlin 2019 will take place over one incredible weekend, 1st – 3rd November at MotionLab located right at the triangle of Kreuzberg, Treptow and Neukölln!
The event will start on Friday evening with inspirational lightning talks and an introduction to the hardware and tools that we offer you to hack with. Then the night is all yours! Pitch your idea in two minutes and use the rest of the evening to a team up and forge a hacking plan. Hacking starts Saturday morning and ends on Sunday afternoon. We'll wrap up the event with public hack presentations and an award ceremony from 3pm onwards – please join in and invite also your friends, family and pets!
LOCATION: MotionLab on map (please enter from the gate at Jordanstraße)
Schedule
The schedule may be subject to small changes.
Friday night (Nov 1st)
19:00 / Doors open, registration
19.30 / Welcome, intro, lightning talks
20:30 / Break
20:45 / How Science Hack Day works, intro to hardware etc
21:00 / Pitches
21:45 / Form groups
Saturday (Nov 2nd)
09:00 / Doors open, hacking starts, brunch
09:30 / Workshop open (access to tools and equipment)
12:00 / Lunch
19:00 / Dinner
22:00 / Workshop closed
open end
Sunday (Nov 3rd)
09:00 / Doors open, brunch
09:30 / Workshop open (access to tools and equipment)
12:00 / Lunch
13:00 / End of hacking – prepare for presentations & tidy up
14:30 / Doors open to the public
15:00 / Final Hack Presentations!
16:00 / Maker Faire-style demos & voting
17:00 / Award ceremony
17:30 / Party!
18:00 / tidy up and go home

Lightning Speakers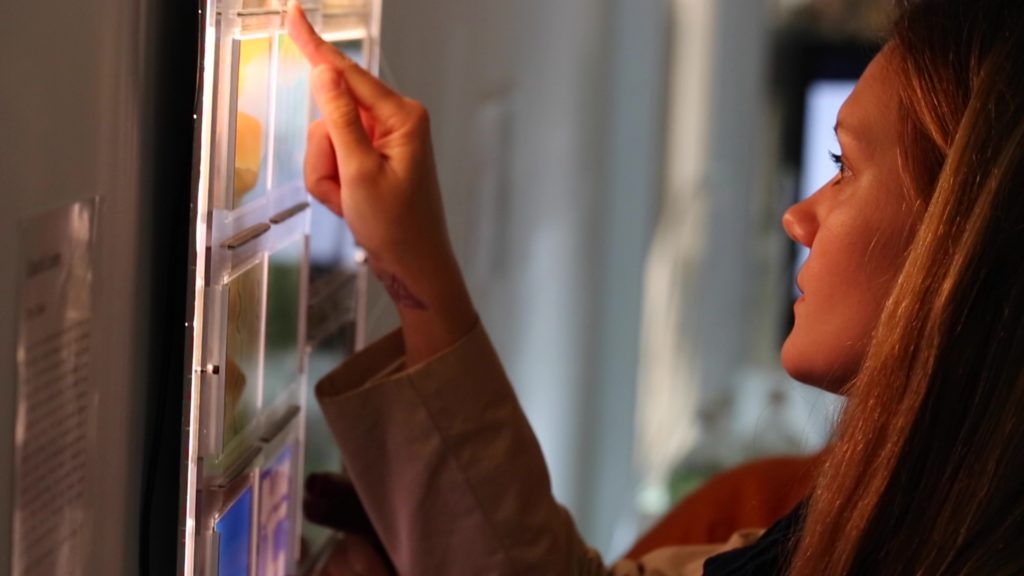 Cere Davis is a science-artist, kinetic sculptor and science educator based in the bay area of California. She has a degree in Physics from the University of Alaska, Fairbanks and early career working in scientific fields ranging from volcanic lightning to liquid crystals to research at the South Pole station of Antarctica. Her works are analog experiments in emergent dynamics which bridge new forms of media/interactive art and kinetic sculpture. As a part of her work she collaborates with scientists and artists to inspire scientific curiosity and participatory learning through interactive art and critical making. She is the artistic director at Counter Culture Labs, Artist in Residence in Chabot Space & Science Center, and member of the Thingamajigs performance group. She produces, collaborates and participates in projects ranging from dance performance to science fairs and art exhibits. Her works have shown in galleries, science festivals, conferences and public outreach events internationally. She has been awarded the People's Choice award in 2015 at Oakland Aeolian Day for her acousto-kinetic sculpture and in 2018 by the Awesome Foundation for her opto-kinetic sculpture, Liquid Loom. https://www.ceredavis.com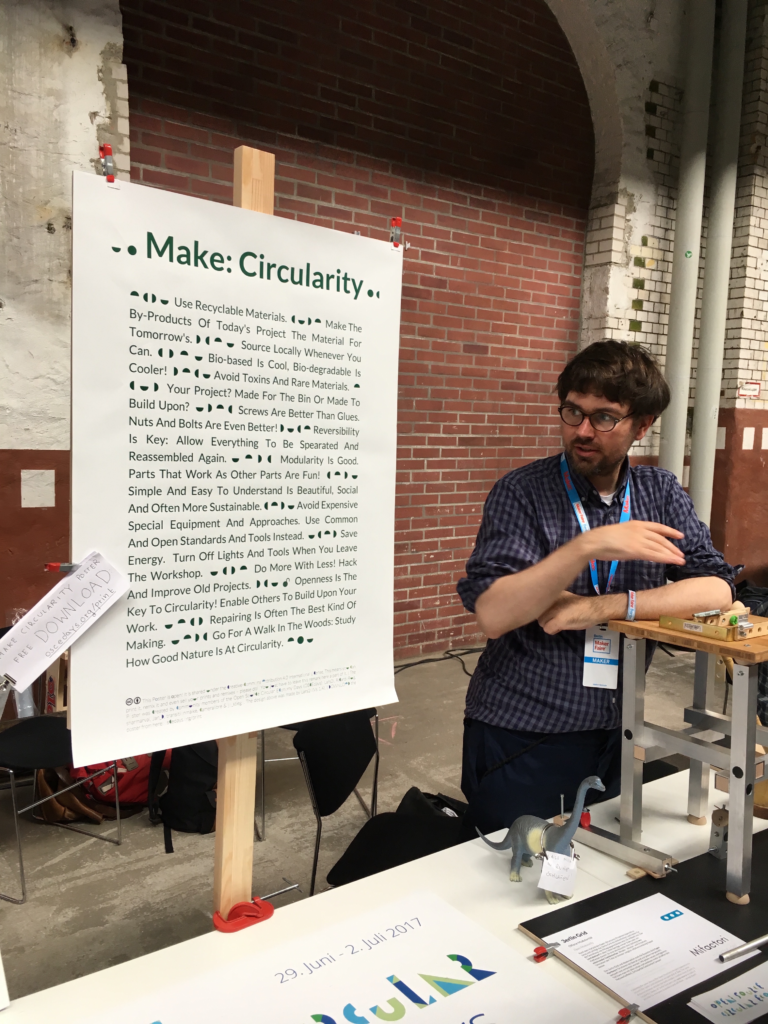 Lars Zimmermann is an artist, designer, activist and educator from Berlin. His work is mostly about Openness (Open Design, Open Source, Open Data) for the development of sustainable circular world of products; all work is pre- & post-climate change. He shares most of his work Open Source online. Hands on products, education and city hacking activism is located at Mifactori (mifactori.de), university lectures and conference talks at Open Circularity (opencircularity.info) and general insights on Lars Zimmermann (larszimmermann.de).