A big thank you to our sponsors!
We want to say a great big thank you to our sponsors for this year! Thanks to them we are able to create a fantastic, free, creative environment, with lots of equipment and snacks so that our participants can hackspress themselves in the most sciency way without constraints. We think this is the best way to build our community, keep the barriers to newcomers low, and build interdisciplinary friendships.
Megasponsors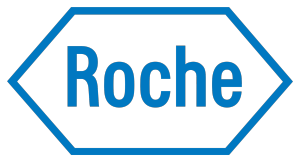 Roche PVT develop, design and manufacture customised laboratory automation and workflow systems which make in-vitro diagnostics available and affordable to doctors and their patients. They employ the best hardware, electronics and software engineers and build products that differentiate by ease of use, efficiency and reliability: High speed robotics, controls and real-time software, packaged into integrated yet modular systems.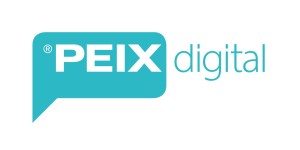 PEIX Digital is the online branch of the Berlin-based PEIX Healthcare Communications, one of Germany's top 3 creative advertising agencies in the pharmaceutical field. Our highly motivated and interdisciplinary team has years of experience in both the online world and the health sector. They develop tailor-made solutions from digital product launch, to digital and social media campaigns, to the development and support of online patient platforms and apps that complete the circle of care between doctor, patient and product.
Kilosponsor

Ottobock helps people maintain or regain their freedom of movement. The company is the global market leader in prosthetics, and also covers a broad spectrum with orthoses, rehabilitation devices, manual and power wheelchairs as well as neurostimulation products. Everyday quality of life takes centre stage. In professional sports for disabled athletes, the know-how of the company's technicians has made a special contribution to the Paralympics since the 1988 games in Seoul. The activities of branches in 49 countries around the world are coordinated from Duderstadt, South Lower Saxony. 5,000 employees worldwide work for this global service and sales network.