Thank You to Our Sponsors
With Science Hack Day Berlin 2017 just a month away we would like to say thank you to this year's amazing sponsors, without which our event would not be possible. We want to say a big Thank You to our sponsors who help us to provide a fantastic, free, and creative event, with all the equipment – and snacks! – needed to hack that science. Science Hack Day Berlin is community driven, with open doors to all newcomers and a great way to find new hacker friends. Sponsors help us to bring the spirit of Science Hack Day Berlin to the world!
KILOSPONSOR
PCH Innovations

"PCH Innovations is a multi-disciplinary Innovation Strategy & Technology Development Studio connecting science, design, engineering, storytelling and art to transform usage patterns, mindsets and business models. Based in Berlin and L.A.
We seek to understand game-changing technologies, materials and shifting business paradigms shaping our future. We explore tipping points and mine visionary concepts for sustainable and scalable solutions. Partnerships including MIT, EPFL, UCLA and NASA extend our practice within a game-changing ecosystem. We specialize in breakthrough innovations and sustainable business growth for leading companies and institutions.
Our studio is currently focused on generating integrative solutions through 2020/25, such as brain-computer-interfaces, holographic devices, advanced HMI-systems, blockchain technologies, non-static & shape-shifting structures, sensing materials, optical & nano-material applications, human-robot collaboration solutions, ceramic matrix composite material systems, as well as virtual and mixed reality applications to rethink industrial design and development processes."
SPONSOR
eLife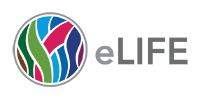 "eLife created a platform for research communication to encourage and recognise the most responsible behaviours in science. The first step in that mission was the creation of the online-only open-access eLife journal, followed by the development of open tools and technologies aimed at improving the discovery, sharing, consumption and evaluation of scientific research. eLife supports the development of open-source tools to help move towards an ecosystem that serves science and scientists as efficiently and as cost-effectively as possible."
Next Big Thing AG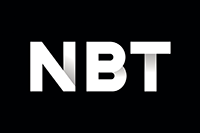 "Next Big Thing AG is a Berlin-based IoT company builder that offers a complete framework for the acceleration of IoT ventures. They are an operational VC, technology provider and innovation partner made up of a strong team of business architects, tech experts and experienced founders. Next Big Thing AG provides seed funding, engineering expertise, partnerships as well as tailored guidance for their portfolio companies. Their programmatic approach distills the most valuable ideas, nurturing them, and then supporting them throughout the entire development process sharing both risks and successes."
Goodpatch

"Goodpatch is a global UI Design firm with Japanese roots. Founded 2011 by Naofumi Tsuchiya in Tokyo, Goodpatch has since helped startups and corporates design and develop products for people to fall in love with. Today, Goodpatch has grown to 120 employees across its four studios in Tokyo, Taipei, Berlin and Munich. Among its client base are industry leaders in fintech, health, and automotive. On top of client work, Goodpatch has created its own SaaS products like prototyping tool Prott and feedback tool Balto. Among Goodpatch's investors are Digital Garage, Salesforce Ventures, SMBC, and SBI. More on www.goodpatch.com."
PARTNER
TU Berlin / IBBA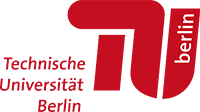 "The internationally renowned Technische Universität Berlin is located in Germany's capital city at the heart of Europe. Their academic activities are focused on achieving sharply-defined goals: building a distinctive profile for the university, ensuring exceptional performance in research and teaching, providing their graduates with excellent qualifications and a modern approach to university administration. The IBBA (Institut für Berufliche Bildung und Arbeitslehre) at TU Berlin strives to implement modern technologies in teaching and development. The study course Arbeitslehre WAT has the focus is on a convincing link between the teaching of technological basics and the interdependence of humanity, technology, society and nature, to make technology more comprehensible, interesting and attractive."