Yes, we'r back! SHDB 2019 is happening!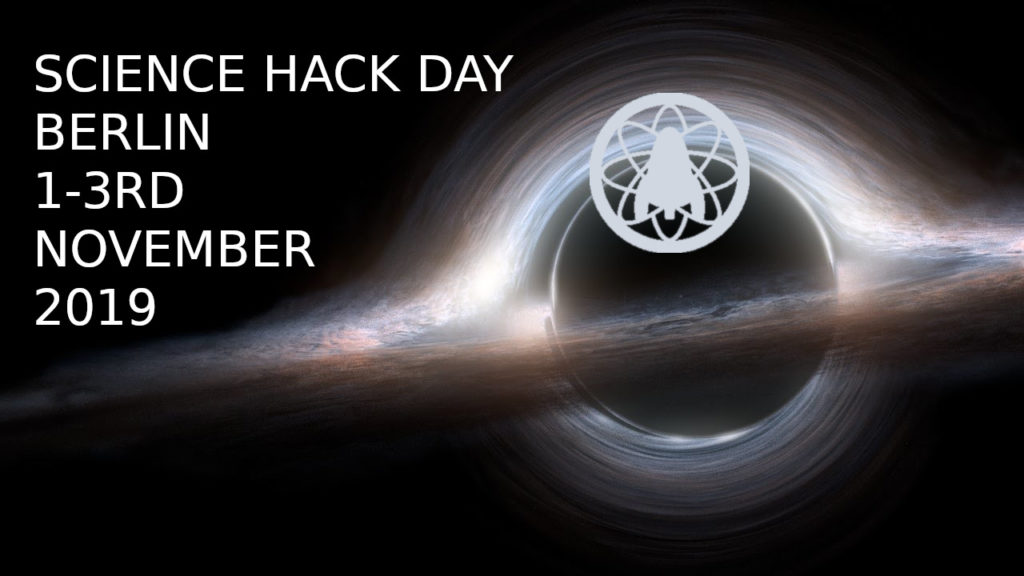 It's time to wake up your innovative and scientific spirit. Your favorite Hackathon of the year a.k.a. Science Hack Day Berlin is back!

It will take place on the weekend of 1st – 3rd of November 2019, at Motion Lab in Treptow, Berlin same as last year. Mark it in your calendar!

What is guaranteed? An intensive and inspiring weekend full of creative, collaborative and interdisciplinary hacking and making for developers, designers, artists, engineers, scientists and science enthusiasts of all stripes.
This years edition might be have a different touch. Over the last years organizing SHDB became almost like a routine. But getting sponsors remained always a hassle every year. SHDB, unlike other hackathons, where companies present their problems, hoping to get prototypes, fetch creative ideas and try to lure their creators into the startup world or straight into their company. A free flow of ideas in arbitrary directions, great for the hackers, but not interesting for sponsors. But money was crucial, to keep our hackers well feed and our stash of hardware and other equipment at a good level.Also getting good lightning speakers is always tricky. The challenge is to find interesting people, mixing artistic projects engineering-heavy, creative, hacky stuff, makers, whose projects use applied science or DIY scientists, pushing the limits of what is possible outside of academia and research labs, with minimal financial means.
Similarly, we always try to find a good mix of judges for awards in categories like: best hardware hack, best art hack, best science hack, best design hack, most sustainable hack, bet cat hack, best data hack, best health hack, the hardest hack…
There are many more things to do, that make organizing SHDB almost a part time job for everyone involved.In the other hand, there is the science hack lab. You can call it a mini- one day version of science hack day. The organizational effort is 0.
Now the challenge for this year is: Can we reduce the organizational overhead and still make the event a great experience. We don't know, but we will find out.
GET INVOLVED
The next organizer meeting is on 01.09. Join Us.
If you know somebody who would be great for a lightning speaker, shoot us a mail!
Sponsor us: Give us your money and earn the batch that says: "I acknowledge – True innovation comes from free design and interdisciplinary approaches"

STAY IN TOUCH

Don't forget to sign up to our mailing list for a ping when registration opens, follow us on twitter, or like us on facebook. You can also join us at our monthly meetup. Meanwhile, spread the word, tell your friends and fellow hackers that #SHDB19 is back in town! More info will follow soon, stay tuned!

NEED YOUR HELP
Thanks to our wonderful sponsors, we are able to make this fantastic SHDB happen every year. Would you be interested in supporting us? Awesome! You'll find everything you need to get on board

Keep on hacking